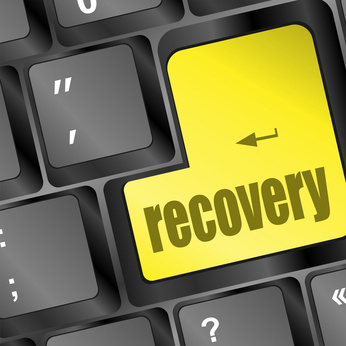 In regards to IT, Disaster Recovery (DR) is the process an organization uses to recover access to their software, data, and/or hardware that are needed to resume the performance of normal, critical business functions after the event of either a natural disaster or a disaster caused by humans.
Recent research supports the idea that implementing a more holistic pre-disaster planning approach is more cost-effective in the long run. Every $1 spent on hazard mitigation(such as a disaster recovery plan)saves society $4 in response and recovery costs.
As IT systems have become increasingly critical to the smooth operation of a company, and arguably the economy as a whole, the importance of ensuring the continued operation of those systems, and their rapid recovery, has increased. For example, of companies that had a major loss of business data, 43% never reopen and 29% close within two years. As a result, preparation for continuation or recovery of systems needs to be taken very seriously. This involves a significant investment of time and money with the aim of ensuring minimal losses in the event of a disruptive event. (source: http://en.wikipedia.org/wiki/Disaster_recovery )
Looking to develop an IT Disaster Recovery Plan?
Tech Support Jacksonville offers a full range of options available from offsite backup and recovery to replication and high-availability solutions. 
In many cases, an organization may elect to use an outsourced disaster recovery provider to provide a stand-by site and systems rather than using their own remote facilities, increasingly via cloud computing. Tech Support Jacksonville can assist in developing and implementing a plan with these and other state-of-the-art features.
We offer Disaster Recovery plans created specifically for your business
A customized plan can make a difference in how you plan for interruptions. Crucial parts of a good overall plan include; a Business Continuity plan that will ensure your business  IT assets stay totally intact and a Disaster Recovery plan will assist your IT team in accessing all your business-critical information.
Contact us for more information: 
We look forward to hearing from you!
Tech Support Jacksonville
A Division of MyGlobalHost, Inc.
Phone: 904-371-4430
Contact us by email using the form on the right!