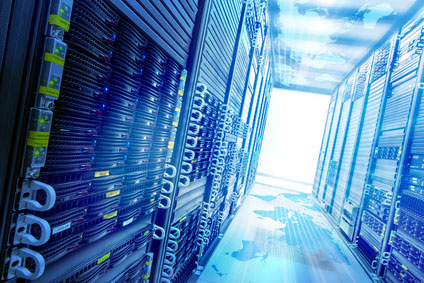 Hosted solutions is outsourced hosting and software and sometimes called "Cloud Computing" or "Software as a Service" (SaaS). A hosted solution is a online space, software or services hosted elsewhere, reducing the expense of having your own servers, expensive software developed and much more. These solutions are managed, so you don't have the expense of licenses, hardware updates, software updates and IT service expenses that you would if you owned the asset.  Hosted solutions is a cost saving strategy that leads to more up-time, productivity, better hardware, improved performance and efficiency.
What can you do with Hosted solutions?
Offsite Backups

Remote Backups

Hosted VoIP Business Phone Systems 

Application and Software Hosting

Streaming Services

Email Hosting and Hosted Exchange

Website Hosting

Co-location Hosting

and more…
Why Hosted Solutions?
Small and medium-sized business owners have the same IT needs of most enterprise-level companies, but do not the same budget. That's why so many small businesses are taking advantage of modern technology and hosted solutions.  Business are using hosted solutions to lower costs and achieve greater levels of versatility, reliability and performance.
Find out how hosted solutions can benefit your business.  Contact us today!
We look forward to hearing from you!
Tech Support Jacksonville
A Division of MyGlobalHost, Inc.
Phone: 904-371-4430
Contact us by email using the form on the right!