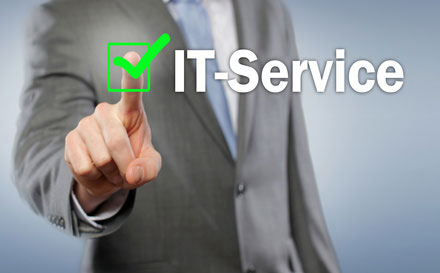 IT Managed Services is the practice of outsourcing day-to-day management responsibilities and functions as a strategic method for improving operations and cutting expenses. IT Managed Services from Tech Support Jacksonville, managed services to monitor, maintain and manage your IT infrastructure, so you can focus on what matters most – your business. 
As a business grows from inception to becoming an established business, it must change to accommodate increasing numbers of staff, offices and infrastructure. Tech Support Jacksonville (TSJ) is able to provide solutions to help manage these changes locally and regionally. The key to success is developing solutions and processes tailored to the business' specific requirements, with the right level of expertise at the right point in time. Day-to-day, these challenges take many forms, including.
Managing the increasing regulatory environment

Effective vendor selection and management

Handling business technology risks and changes

Cost management administration and support
For over 11 years, TSJ has worked with clients to ensure solutions and vendors deliver maximum business benefit for small to medium businesses. TSJ experience and independence enables best-in-class solutions and services to be realized. TSJ is recognized for its proactive, responsive service and client management.
From Strategy to Reality – IT Managed Services
TSJ adopts a consultative approach to delivering IT Managed Services, considering the business drivers, associated risks and operation impact of delivering solutions and operational support. TSJ engages with key clients and business owners to understand the business and to assist with design, delivery, implementation and operation support. TSJ Managed Services has developed five key vertical service lines, each of which delivers key value-added propositions to clients.
Get a proposal for IT Managed Services from Tech Support Jacksonville. 
We look forward to hearing from you!
Tech Support Jacksonville
A Division of MyGlobalHost, Inc.
Phone: 904-371-4430
Contact us by email using the form on the right!